Hair of The Dog opened its doors on June 15, 1999. The first eight years were dedicated solely to grooming, but in 2007, it moved to its current location and acquired its kennel license to begin to care for Asheville's dogs more completely. Providing all-breed grooming, boarding with 24-hour care, and daycare, HoTD's cage free environment is a fun, safe and well supervised way to take care of your pets needs.  
There are many reasons. #1 We love dogs! And we want to know your dogs and each of their personalities. We also believe it is easier on everyone to groom a relaxed, happy dog. Their grooming becomes secondary to playing with their friends! We want dogs to WANT to come see us! But more than any other reason, why not be cage free? Dogs are social, fun loving creatures! Why put them in a cage?  
(We do have runs available should your dog prefer to be alone.)
Our mission is help your dog to be happy, healthy and pleasing to your senses.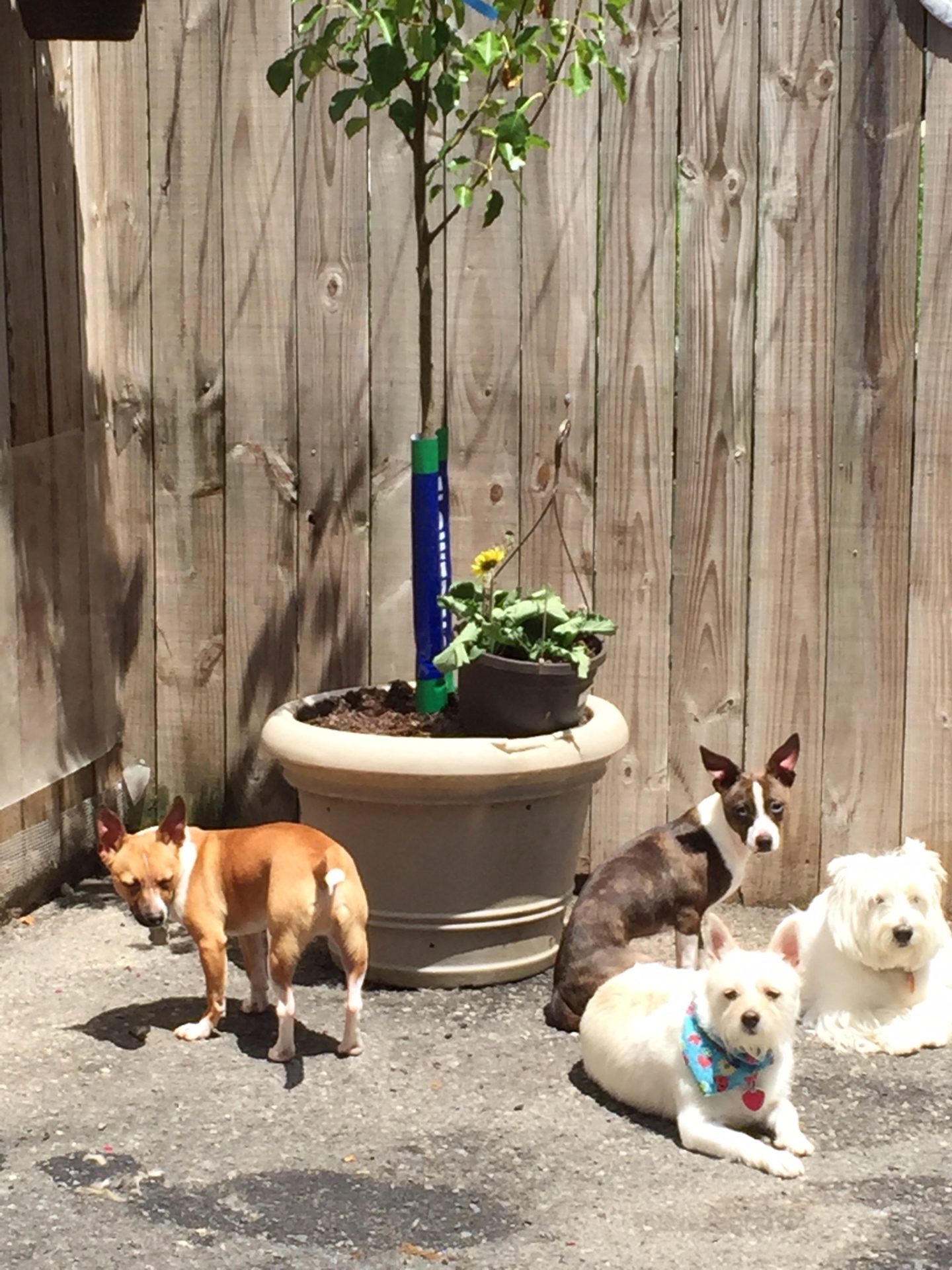 With a staff member ALWAYS on site, the overnight guests play and socialize all day and sleep hard and happy at night. 
A small apartment allows the overnight staff to hangout with your dogs in the evenings 
and always be nearby! 
If you do not supply your dogs food, we will proudly feed them Taste of the Wild Atlantic Stream, a Salmon based, grain free food.  
Grooming 

We take our grooming seriously. We know it takes more than a clipper to be a good groomer.  We love the challenge of hard to groom dogs; we find that find that most AREN'T that difficult!  

We take extra measures to be sure the elderly or injured are comfortable.  We have five groomers, all with different styles and interpretations, but all well trained and conscientious. We're sure we have the right groomer for you! 
Does your dog have more energy than you have whenyou get home? Or worse, does your dog become destructive while you're gone?
  
Our daycare is a fun, inexpensive solution to your problems! Pick them up on your way home, tired, fulfilledand ready to rest, just like you! 
We require current vaccination records for distemper, 
bordetella (kennel cough) and rabies.